Xpeedic Releases Notus at DesignCon2023, Announces Upgrades to Advanced Packaging and HSD Soultions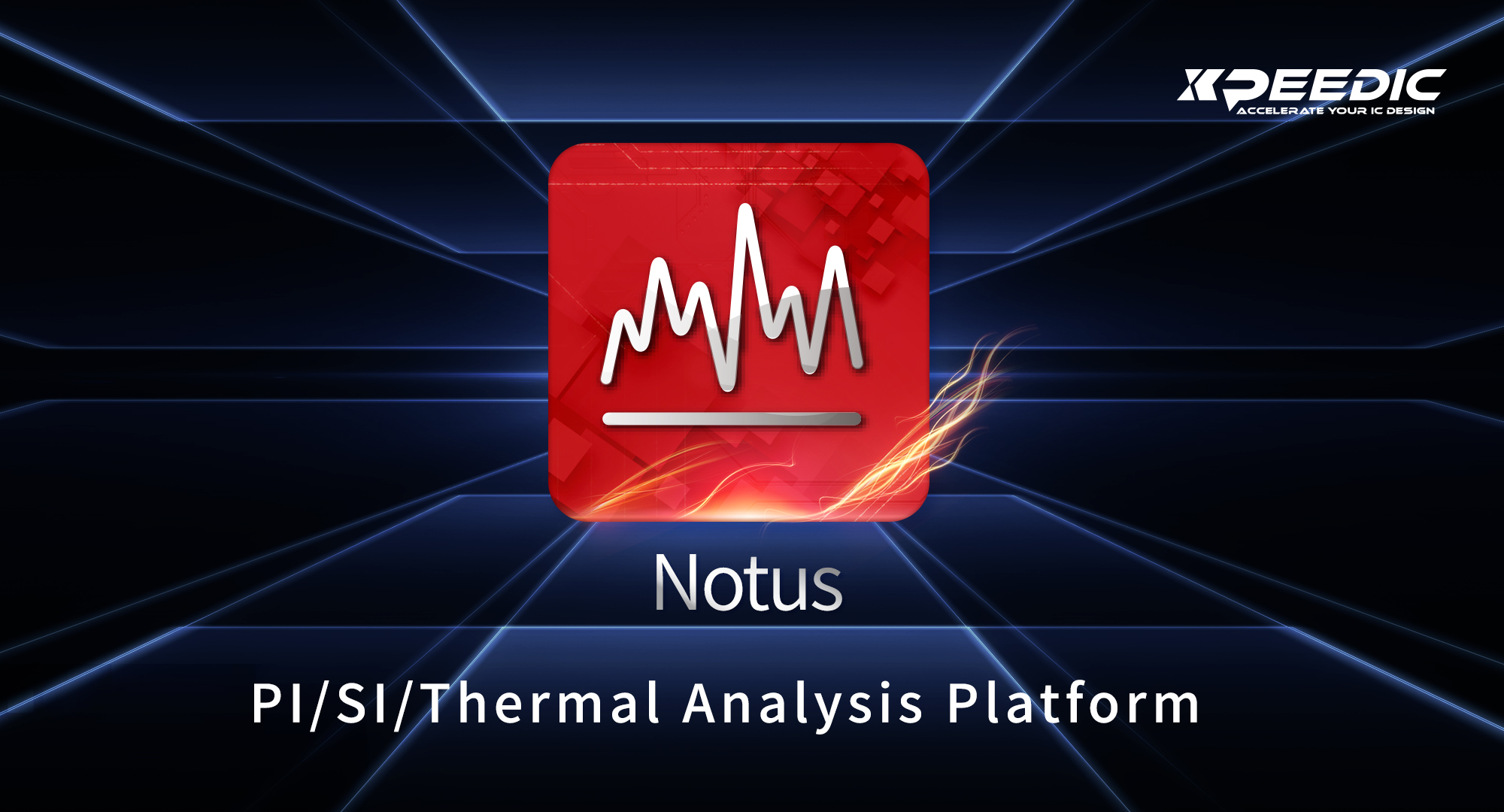 CUPERTINO, CALIF. –– February 1, 2023 –– Xpeedic today released Notus, an electronic design automation (EDA) platform for package/board SI/PI/thermal analysis, at DesignCon 2023 at the Santa Clara Convention Center in Santa Clara, Calif.
Notus, powered by Xpeedic's electromagnetic and multiphysics solver engine,  helps designers to meet the SI, PI, and thermal requirements in more efficient and automated way. It provides a comprehensive simulation flow including  DC IR-drop, AC impedance, decoupling capacitor optimization, signal topology extraction, signal interconnect modeling, and thermal analysis.
In addition to Notus, Xpeedic also announced today upgrades to its Advanced Packaging and High-Speed Digital Solutions.
Metis, the EM simulation tool for 2.5D/3DIC advanced packaging designs, now delivers further improvement on performance. The speed-balanced-accuracy mulit-mode is enhanced to achieve optimal accuracy-speed tradeoff.
Hermes, Xpeedic's 3D EM simulation tool, further improves its adaptive mesh technology to achieve desired accuracy with faster convergence. It enhances the editing function associated with via, trace, and shape operation for package and PCB. It supports board-level antenna analysis and near-field and far-field view with integrated powerful data post-processing capability.
ChannelExpert, the diagram GUI-based circuit simulation platform, provides a fast, accurate and simple approach to analyze high-speed channels. It supports IBIS/AMI simulations and integrates compliance specs for various  SerDes and DDR standards. ChannelExpert provides a comprehensive analysis for high-speed channels including frequency-domain S-parameter, time-domain eye diagram, statistic eye, and channel operating margin (COM) with parameter sweep and optimization. In this release, ChannelExpert integrates Hermes and Notus EM modeling tools for EM-circuit co-simulation and supports the AMI modeling and the latest DDR5 standard.
Other tools within the Xpeedic expert suite including SnpExpert, ViaEpxert, CableExpert and TmlExpert are improved with the usability and additional built-in-templates to enable easy and quick evaluations of S-parameter, via, cable, transmission line, respectively.