Date: June 20-25, 2021
A Virtual Experience
Xpeedic will showcase its latest RF solution at the 2021 IEEE MTT-S International Microwave Symposium (IMS) .
Xpeedic enhances its 5G RF solution spans from IC, filter, to package. Its on-chip passive modeling and simulation tool IRIS, certified by foundries, helps RFIC designers to achieve first-pass silicon success. Its package extraction tool Metis enables fast package extraction for RF SiP. Its filter design tool XDS provides a complete flow from schematic, layout, to post-layout simulation to design IPD, SAW, and BAW filters. Xpeedic RF solution further enables RF front end miniaturization with the IPD designs from spec to volume production.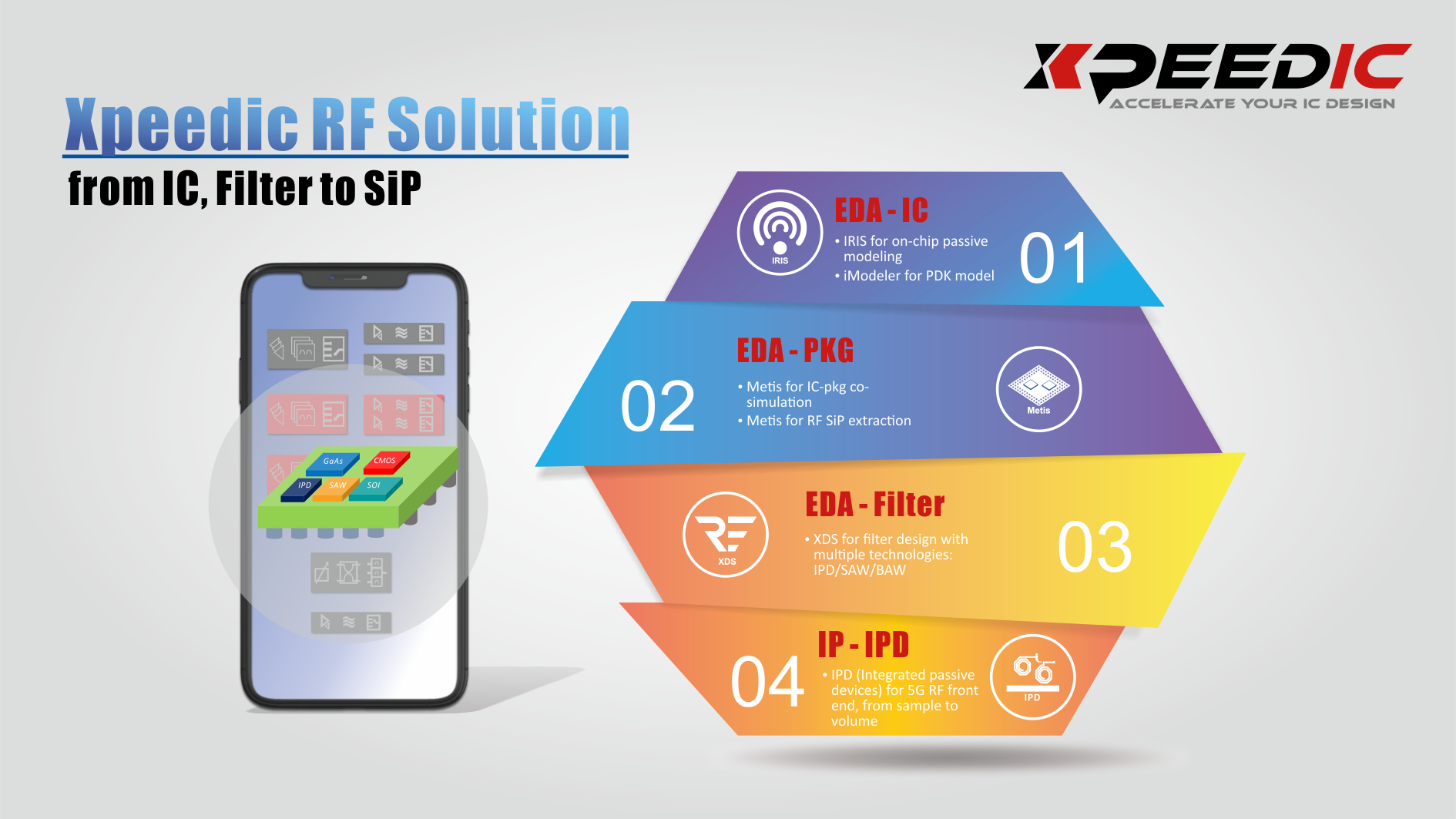 Xpeedic will also announce its "Multi Scale IC-Interposer-Package Co-Simulation Platform" . It fully supports simulation from micrometer to centimeter level, supports multiple chip and package layout formats, and can realize co-simulation across different sizes, helping designers efficiently solve design challenges from advanced technology and advanced packaging.