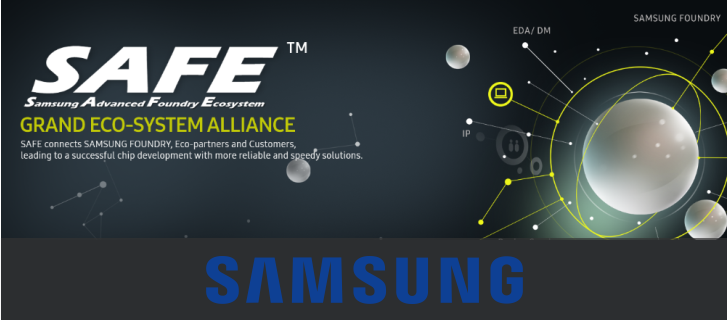 Date:June 25 Monday 3:30pm

Place:San Francisco, CA, US
As a partner of Samsung Advanced Foundry Ecosystem (SAFE) program, Xpeedic is invited to present at Samsung Foundry's DAC 2018 Theater. Dr. Feng Ling, Founder and CEO of Xpeedic, will give the presentation titled  Accurate Passive Modeling and Simulation for Advanced Process Nodes  at Samsung's booth.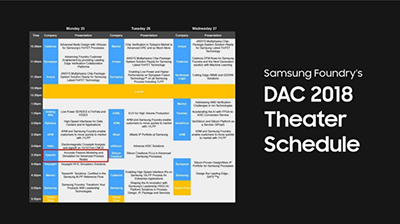 As we move to advanced process nodes, electromagnetic simulation of passives and interconnects becomes challenging for IC designers. In the presentation, Xpeedic IRIS flow with seamless integration in Cadence Virtuoso platform will be demonstrated. At the design stage, IRIS and iModeler enable fast passive modeling and synthesis with its accelerated Method of Moments (MoM) solver engine and artificial neural network(ANN) technique. Through the collaboration between Xpeedic and Ansys, IRIS has a direct link to Ansys's 3D Finite Element Method (FEM) based HFSS to enable passive simulation verification at the signoff stage. This link also makes the simulation of arbitrarily shaped 3D structures and IC-package co-simulation possible.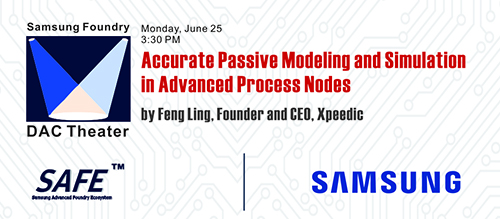 During DAC 2018, Xpeedic will bring a series of demos covering simulation from IC, package, to system at its DAC booth# 2041, including the IRIS flow for passive modeling and simulation in advanced nodes, IRIS for both high-resistivity silicon (HRSi) and through-glass-via (TGV) based IPD design, Hermes for 3D package simulation, and expert-series signal integrity tools for high speed systems.