Xpeedic joins GLOBALFOUNDRIES RFwaveTM Partner Program to Speed Time-to-Market for Wireless Connecti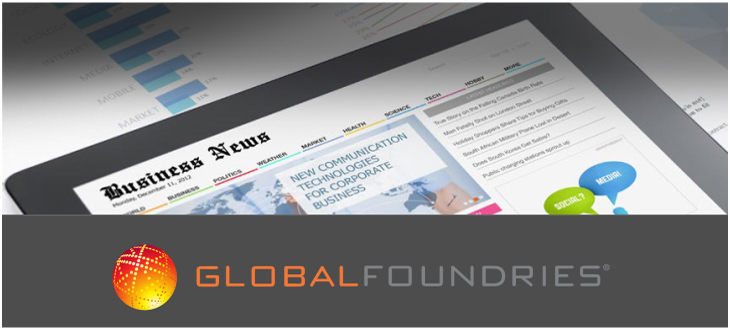 Cupertino, CA. — October 12, 2018 —Xpeedic Technology, Inc. and GLOBALFOUNDRIES today announced the addition of Xpeedic Technology to GF's RFwave Partner Program.
The RFwave Partner Program builds upon GF's industry-leading radio frequency (RF) solutions, such as FD-SOI, RF CMOS (bulk and advanced CMOS nodes), RF SOI and silicon germanium (SiGe) technologies. The program provides a low-risk, cost-effective path for designers seeking to build highly optimized RF solutions for a range of wireless applications such as IoT across various wireless connectivity and cellular standards, standalone or transceiver integrated 5G front end modules, mmWave backhaul, automotive radar, small cell and fixed wireless and satellite broadband.
"Xpeedic is excited to join GF's RFwaveTM Partner Program. This partnership enables our mutual customers to design RF silicon and system with confidence by adopting Xpeedic's foundry-proven EDA tools, IRIS, which has been certified in GLOBALFOUNDRIES' 22FDX® process technology, and unique passive integration solution for RF front end module design. "said Dr. Feng Ling, CEO of Xpeedic Technology, "The RFwave program is a great platform to give RF design community access to a broad set of innovative RF solutions developed on GF's industry-leading RF technology platform by the RFwave members."
"As the RFwave program continues to expand, partners play a critical role in helping to serve our growing number of clients and extend the reach of our RF ecosystem by providing innovative RF-tailored solutions and services," said Mark Ireland, vice president of ecosystem partnerships at GF. "These new partners will help drive deeper engagement and enhance technology collaboration, including tighter interlock around quality, qualification and development methodology, enabling us to deliver advanced highly integrated RF solutions."