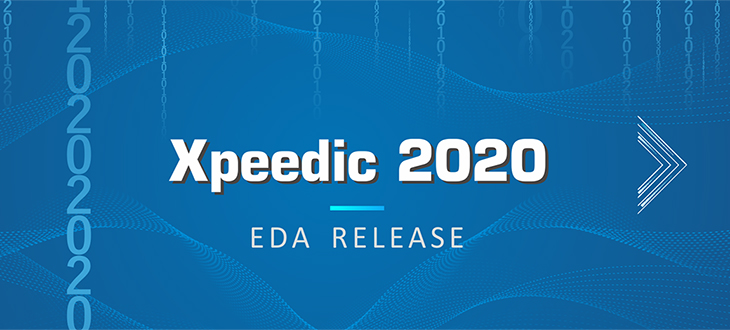 The new release  further strengthens Xpeedic's EDA product proposition: fast, accurate and user friendly, empowered by several new technologies including machine learning based synthesis engine, AMI adaptive optimization algorithm for channel simulation, and various optimization methods and DOE algorithms.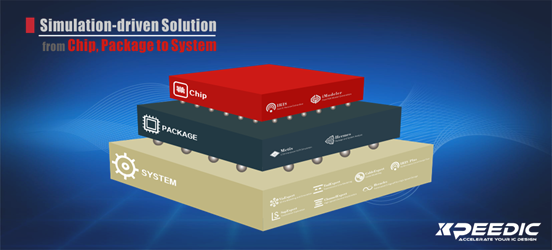 ---
The release highlights include:
New Capabilities
ChannelExpert: the industry's first system-level high-speed channel simulation platform based on adaptive optimization technology, the newly developed pre-layout simulation with multiple built-in templates for automated analysis and optimization, a total of 43 channel standards including 200GBASE-KR4 and CEI-56G-PAM4, for automatic compliance check and report generation.

SnpExpert: the industry's first automatic multi-pole Dk/Df extraction of high-speed PCB material property, more industry standards and compliances added, support server deployment with remote access by third-party tools.

TmlExpert: the new and faster artificial intelligence based transmission line synthesis flow, improved 2D RLGC, 2.5D MoM and 3D FEM electromagnetic field simulation engines..

JobQueue: add AWS to the simulation job management platform, support the hybrid mode to combine both local computer infrastructure and AWS cloud.
---
New Features
Hermes: based on multiple industry-leading simulation engine technologies including FEM and and Hybrid solvers, it supports multi-package and PCB co-simulation to meet the fast simulation requirements of high-speed SerDes and DDR on the package and board level, and can also meet RF/digital Hybrid simulation requirements.

ViaExpert: the comprehensive via modeling and simulation tool with more built-in parameterized templates including connector footprint, via array, SMA, BGA, and SMP and improved parametrics and optimization.

CableExpert: built-in coax, twinax and USB cable templates to help users quickly build 3D models and analyze cable characteristics. It has become the industry's most convenient cable modeling and analysis tool.

LibManager: the online device management platform for devices such as inductors, capacitors, and beads, directly interface with the SI and PI simulation tools in the market.