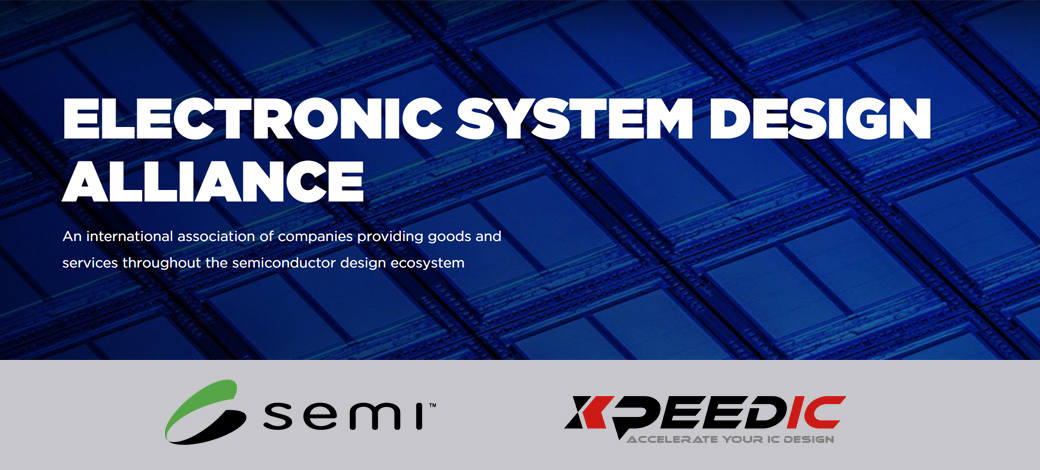 The Electronic System Design Alliance, a SEMI Technology Community, today announced Xpeedic is now an alliance member.

Xpeedic of Shanghai, China, and Bellevue, Wash., is noted for addressing challenges across the full spectrum of chip, package and system designs with an EDA simulation platform supporting advanced nodes and packaging to enable next-generation high-frequency, high-speed integrated systems. Xpeedic's products are powered by its proprietary electromagnetic and circuit solver technologies.

"The ESD Alliance is a great platform to promote the EDA industry because it plays an invaluable role in bringing new technologies and new products into the market," states Dr. Feng Ling, Xpeedic's CEO. "Being an ESD Alliance member, we hope to increase the visibility of our technologies and products throughout the semiconductor design ecosystem."

"As an emerging company in a critical design space, Xpeedic will benefit from its SEMI ESD Alliance membership," adds Bob Smith, its executive director. "Our networking, educational opportunities and technical initiatives are tailored for companies of all sizes and needs."

As a member of the ESD Alliance, Xpeedic is also a member of SEMI, the global industry association representing the worldwide electronic product design and manufacturing supply chain.

---
About the SEMI Electronic System Design Alliance
The Electronic System Design (ESD) Alliance, a SEMI Technology Community representing members in the electronic system and semiconductor design ecosystem, is a community that addresses technical, marketing, economic and legislative issues affecting the entire industry. It acts as the central voice to communicate and promote the value of the semiconductor design ecosystem as a vital component of the global electronics industry.