Xpeedic Technology, Inc. will exhibit at CSIA-ICCAD 2020 Annual Conference & Chongqing IC Industry Innovation and Development Summit (ICCAD 2020) in Chongqing on Dec.10-11, 2020.
ICCAD is a most important annual event for IC design industry in China. It creates a biggest platform for enterprises within China IC industry chain to exchange their expertise and to build up networks. The Conference will discuss the opportunities and challenges faced by the IC industry, especially the IC design industry, and enhance the innovation capability and the integration capability of China's IC industry chain to meet market demands and improve international competitiveness.
At booth 033-034 , Xpeedic will showcase their latest update in RF front end miniaturization solution and high speed signal integrity (SI) solution in the conference. Their IP on silicon integrated passive devices (IPD) delivers the industry-leading combination of performance and integration to enable system-in-package (SiP) for a broad range of applications. Their fast and accurate SI software enables the quick way to simulate the high speed channel for both pre-layout and post-layout scenarios.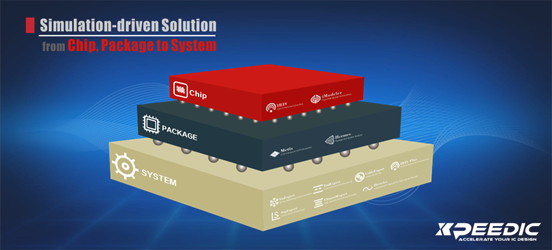 ---
IC Category
On-chip passive modeling and simulation for RF and high performance analog designs for mobile, connectivity and optical applications
Package Category
Package modeling and simulation ranging from low cost packages to high performance interposer with TSV for mobile, networking and server applications
RFFE Module Simulation

Advanced Package Simulation

System in Package Simulation
System Category
Package and board level Signal Integrity analysis for high speed digital system designs in servers, storage and networking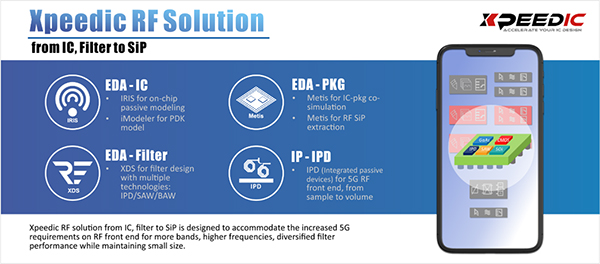 More details to see here.