Date: Sept 10-11, 2019

Place: Shenzhen, China
SiP Conference China 2019 is the third System-in-Package (SiP) conference in China fully dedicated to covering all aspects related to SiPs business and technology to meet current and future SiP challenges. The conference features inspiring sparkers from entire SiP supply and design chain from OEM, Fabless, IDM, OSAT, EMS, EDA, silicon foundries, equipment and material suppliers together to one place in Shenzhen, China.
The arrival of 5G and Artificial intelligent (AI) technology is having a massive impact on wireless, IoT, autonomous and connected vehicles, automated smart cities, base stations, data storage, computing and networking. The conference and exhibition will highlight System in Package technologies that are helping to implement cost effective solutions of electronic components integration in small size SiP packaging. The program will include several keynote speakers and technical sessions, followed by a panel discussion of key issues, including SiP assembly and test, advancement in materials and substrates and system solutions for targeted market applications.
The conference will cover the following vital topics:
SiP Business and Technology Trends

SiP System Solutions for Smartphone and IoT

5G NR & mmWave SiP Solutions

2.5D/3D and WLSiP Applications, Assembly and Test Challenges

Advance Material & Substrate Solutions for SiP

provide dynamic learning and technology updates for SiP related trends
---
Dr.Feng Ling, CEO of Xpeedic Technology will lead the session during the conference. Dr. Wenliang Dai, co-founder, VP Engineering, will present "Enabling SiP Design with Differentiating Simulation Technologies" within SiP Design Challenges forum on Sept.11. Xpeedic team will also demonstrate its latest SiP, IPD and related EDA solutions and products then.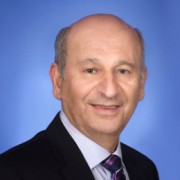 General Chair:Nozad Karim  VP, Product Line SiP, Amkor Technology
Nozad Karim presently is the Vice President of SiP & System Integration at Amkor Technology. He has over 20 years' experience with SiP & module technology developments, and over 30 years of experience working with semiconductor packaging, circuit and system designs for digital, analog, and RF/Microwave applications. Prior to Amkor, he served in engineering and management roles with Motorola Communication, Texas Instruments, & Compaq Computer.

Techinical Chair:David Lu  VP, New Technology Research Institute vivo Mobile Communication Co., Ltd.
With over 25+ years experience in electronics process engineering, material science and technology strategic planning, David is leading innovative assembly technology development for high volume manufacturing operation of consumer electronics, including smartphones, smartwatches, SiP modules, automotive modules, tablets, PC, etc. David has spent many years on Design for Manufacturing (DFM), developed DFX design guidelines, wrote assembly process specifications & standards, established NPI (New Product Introduction) verification facilities and audited EMS outsourcing. Prior to Huawei, David also held a several senior and principal technical positions in Nokia Mobile Phones, Nortel Networks and Alcatel. David is also holding several technology patents in US, Europe and China, leading industrial consortium and external technology collaboration and actively providing keynote presentations and speeches in conferences, seminar and training courses with international background and East-meets-West culture & multi-language capabilities.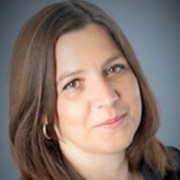 Technical Chair:Rozalia Beica  VP of Technology, IMAPS
Rozalia Beica is currently Global Director Strategic Marketing with DowDuPont. She is focusing on strategic activities, identifying new technologies and markets, growth opportunities across Electronics & Imaging Division. She has 25 years of international working experience across various industries, including industrial, electronics and semiconductors. For 18 years she was involved in the research, applications and strategic marketing of Advanced Packaging, with global leading responsibilities at specialty chemicals (Rohm and Haas), equipment (Semitool, Applied Materials and Lam Research) and device manufacturing (Maxim IC). Prior to joining Dow, Rozalia was the CTO of Yole Developpement where she led the market research, technology and strategy consulting activities for Advanced Packaging and Semiconductor Manufacturing.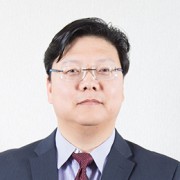 Session Leader: Feng Ling  CEO, Xpeedic Technology
Feng Ling (S'97-M'00-SM'07) is currently Founder and CEO of Xpeedic Technology, Inc., a leading EDA software and IP provider in chip-package-system solution. In 2000, he was a Senior Staff Engineer/Scientist at Motorola (now Freescale Semiconductor), working on RF module technology with LTCC and HDI substrate. In 2002, he joined Neolinear, where he led the electromagnetic solver development for mixed-signal RF integrated circuit designs. Through Cadence acquisition of Neolinear, he joined Cadence in 2004. As VP of Engineering, he co-founded Physware in 2007 (acquired by Mentor Graphics in 2014). In 2010, he founded Xpeedic Technology, Inc., continuing the efforts to bring the novel solution to the RF design and high speed digital community. Dr. Ling received his Ph.D. degree in electrical engineering from the University of Illinois at Urbana-Champaign (UIUC) in 2000. He is a Senior Member of IEEE. He has authored and co-authored 2 book chapters and more than 60 papers in refereed journals and conference proceedings. He has served on the technical program committee of DesignCon, EDAPS, and EPTC. He has 5 US patents. He was the inaugural recipient of the Y. T. Lo Outstanding Research Award from the Department of Electrical and Computer Engineering at UIUC in 1999. He has been an Affiliate Associate Professor in the Department of Electrical Engineering at the University of Washington, Seattle, WA from 2007 to 2011.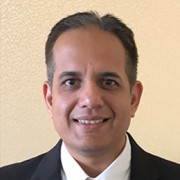 Session Leader:Rahul Maneplli  Director of Engineering for Substrate Package Technology Development, Intel
Rahul Manepalli is a Sr. Principal Engineer and the Director of Module Engineering in Substrate and Package Technology Development Group in Intel Corporation. Rahul manages the Module Engineering group responsible for development of next generation Substrate and Package Technologies for all of Intel's packaging needs. He has over 20 years of experience in Packaging (Assembly & Substrate materials, processes and modules) and has lead the startup and development of multiple Intel factories and Technology Development teams. He holds over 40 + worldwide patents in the area of electronic packaging and has a Ph.D. in Chemical Engineering from the Georgia Institute of Technology.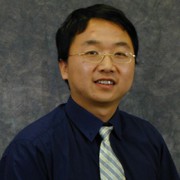 Session Leader: Jingkun Mao  Vice General Manager, SRCT Tec
1998 and 2000, respectively. He received his Ph.D. degree in Electrical Engineering from the University of Missouri-Rolla in 2004. From 2004 to 2009, he worked for Amkor Technology Inc., Phoenix, AZ, as a RF Packaging Engineer. Then, he joined the Third Research Institute of MPS, as a Director of Engineer. In July 2012, he joined the SRCT Tech. Co. Ltd, currently serves as the vice general manager. His research interests include signal integrity and EMI designs in high-speed digital systems, dc power-bus modeling, intra-system EMI and RF interference, PCB noise reduction,differential signaling, and package designs.