The Electronic Components and Technology Conference (ECTC) is the premier international event that brings together the best in packaging, components and microelectronic systems science, technology and education in an environment of cooperation and technical exchange. ECTC is sponsored by the IEEE Electronics Packaging Society (formerly CPMT). 
---
Technical Program


The ECTC technical program contains papers covering leading edge developments and technical innovations across the packaging spectrum. Topics include advanced packaging, modeling and simulation, Photonics, interconnections, materials and processing, applied reliability, assembly and manufacturing technology, components and RF, and emerging technologies.


Xpeedic will present the paper at technical program session 38, talking about How to address 5G NR Filter Challenges with Hybrid Technologies.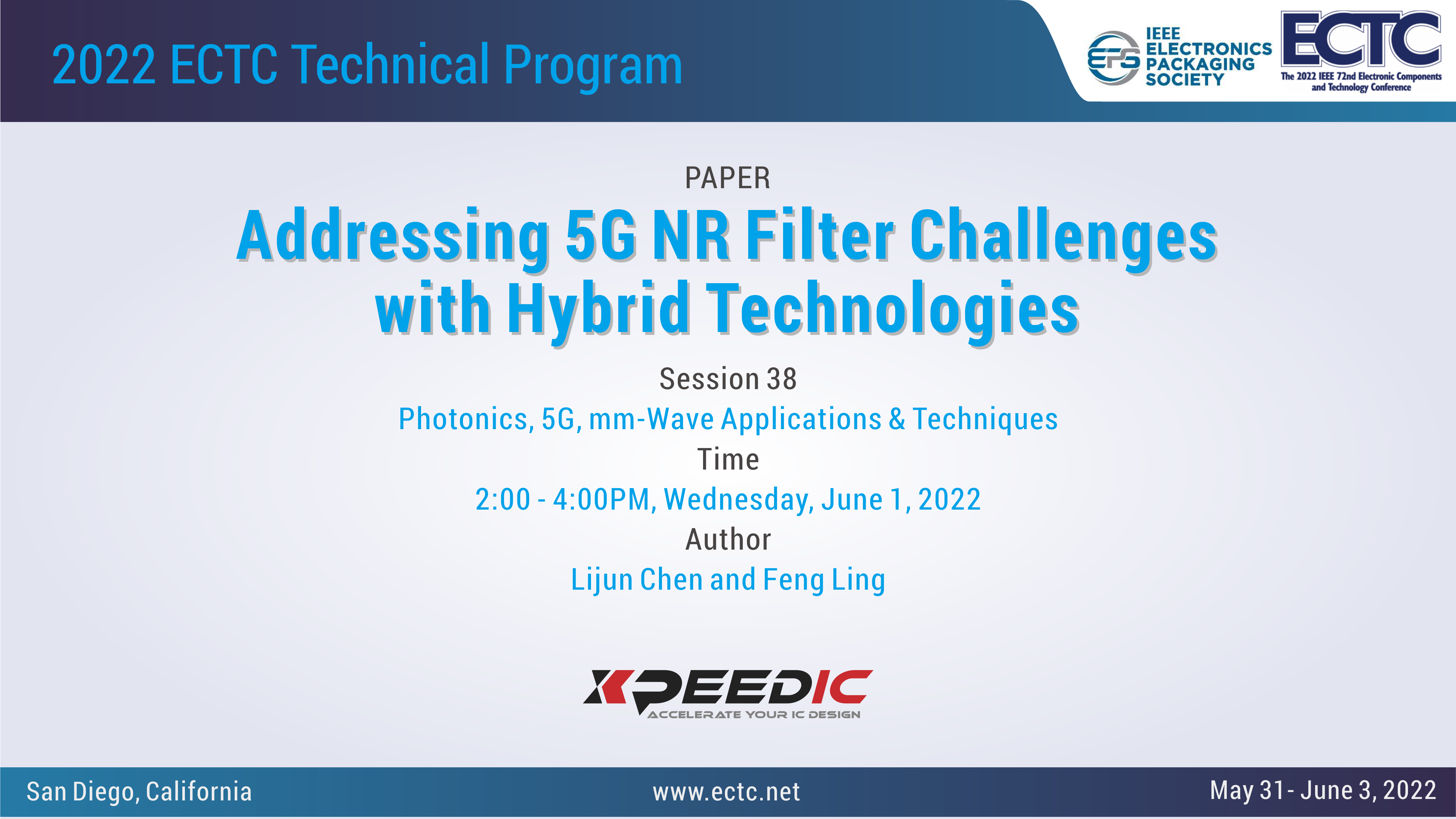 Market Challenges
RF front-end for 5G NR requires integrated filters with wide bandwidth, deep rejection, high power handling, low cost, and flexibility for various deployments

To meet such diversified demands, various types of filter technologies are developed including SAW, BAW, LTCC, IPD and etc.

Hybrid filter technologies is a viable solution to meet the high-performance requirement for 5G NR.
 
Solutions
IPD delivers wider bandwidth while FBAR provides better Q and sharp rejection

Hybrid solution combines IPD and FBAR to meet the filter requirement for 5G NR RF front end with higher power rate and wider bandwidth

A dedicated EDA tool is crucial to the success of hybrid filter designs, which can integrate different filter technologies and optimize with complex multiple goals.