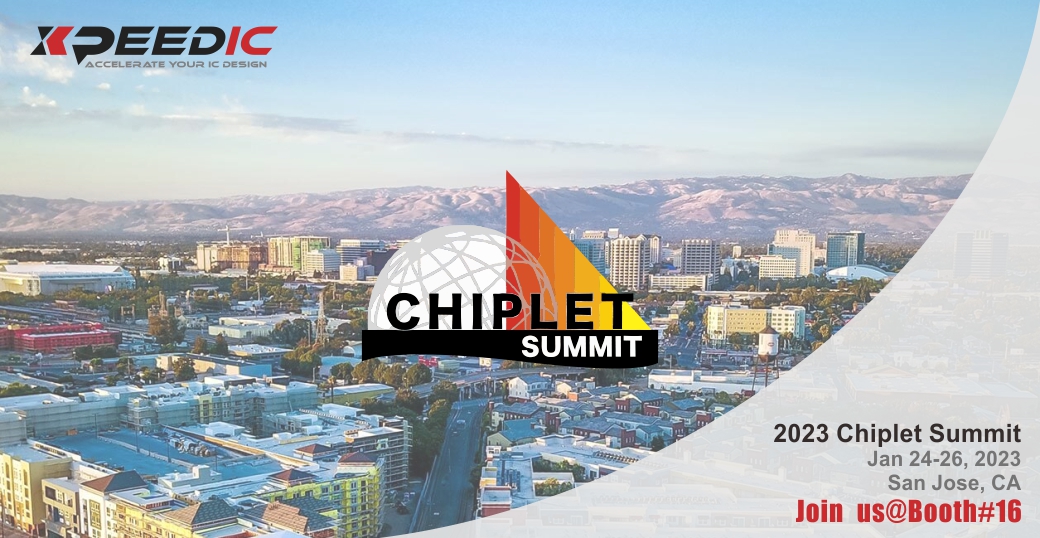 Overview
Chiplet Summit offers an insightful, leading-edge program for its first annual event! The participants will learn all about chiplet, including design, integration, packaging, test, and standards. You will also get insight into industry trends from panels and keynotes by major players and hot newcomers.
Xpeedic will present its latest innovation in 2.5D/3DIC at 2023 Chiplet Summit in San Jose, CA, Jan 24-26, 2023.
---
Presentation
Dr. Feng Ling, Founder and CEO of Xpeedic will give the presentation with the title
Improving Electromagnetic Simulation for Chiplet-Based IC Designs
Session:

A-101: Packaging-1

Time:

Wednesday, Jan 25, 2PM

Abstract:

Chiplet-based design places new stress on EDA tools and methodologies used for system-level architectural exploration, physical implementation, analysis/sign-off, verification, and design for manufacturing.  Electromagnetic simulation tools, in particular, must handle both chip-level and package-level issues.  The result is long run times and large memory requirements which both increase cost and slow down the design process.  A new EM solver delivers unprecedented performance (10X faster and 20X smaller memory) with uncompromised accuracy.  The solver's multiscale capability makes it suitable for die-interposer-package co-simulations.  Benchmark examples on advanced packaging platforms demonstrate its accuracy and efficiency. 

---
Booth Demo(#16)

2.5D/3D IC Chiplet Designs with Advanced Packaging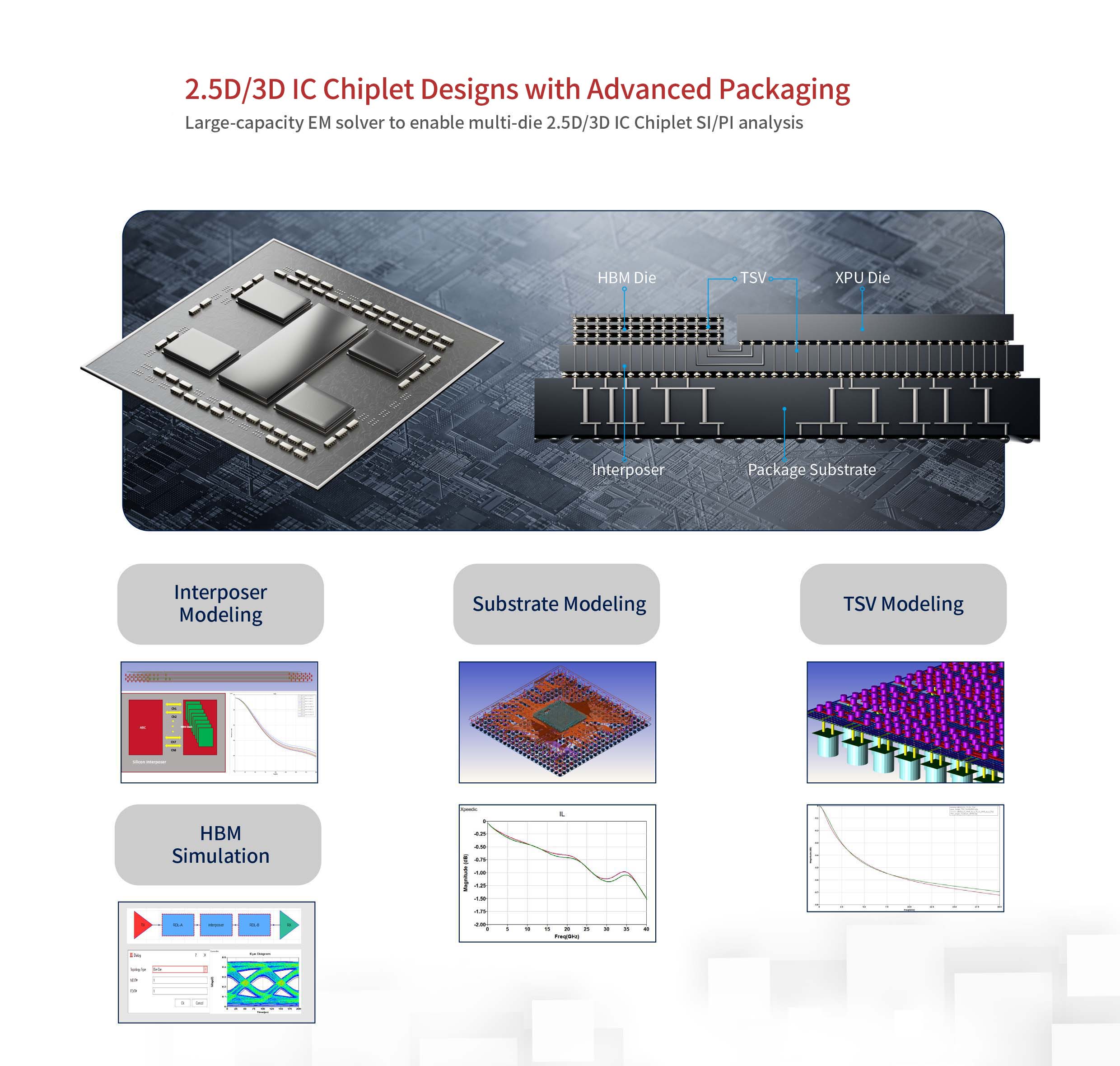 ---
Chiplet Summit Resources Download