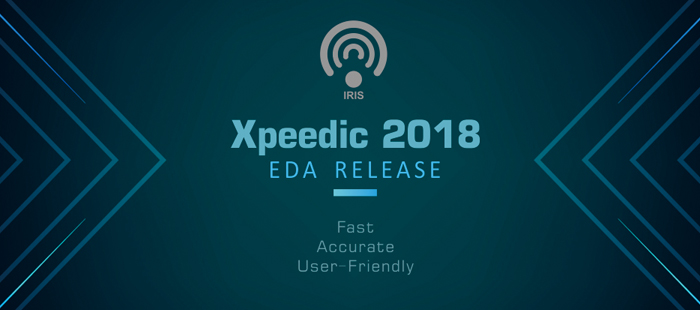 We are glad to announce that Xpeedic released the passive PDK Model Generation —— iModeler 2018 this month.
iModeler 2018 provides RFIC designers a fast solution for RF passive design in Cadence Virtuoso platform. The solution employs a full-wave 3D EM solver with both multi-core and distributed parallelization feature that greatly reduces the EM simulation time. It includes several types of tools for modeling and parameter extraction which can deal with most cases. This software will make RF passive device design easier and increase the efficiency.
---
What's new in iModeler 2018
Support bias table and rho table in iModeler to account for technology variations for advanced IC nodes.

Support PCell synthesis database buildup based on Artificial Neural Network (ANN) algorithm for PDKtoModel flow.


Add interleave transformer and splayed inductor templates to quick create PCell and parameterized equivalent circuit.


Support create PCell only flow without run EM simulation.


Support Equivalent Circuit generation for each new iCell generated from sweep table.


Add "Abort All" button to stop iModeler batch EM simulation defined in sweep table.


Reduce iModeler simulation options to simplify IRIS usage and give better user experience.