Overview
EMC+SIPI 2021 Virtual provides state-of-the-art education on EMC, Signal Integrity and Power Integrity design and measurement techniques. The Symposium will feature technical sessions, interactive workshops/tutorials, standards sessions, experiments and demonstrations, virtual technical exhibition and virtual social networking events.
Join Xpeedic for technical sessions to learn and apply the latest innovations in Xpeedic advanced high speed digital solutions.
---
Technical Sessions
The following paper will be co-presented by Xpeedic team and Cisco team during this virtual event:
Automated Full-Board SI Scan for High-Speed Applications up to 112Gb/s and Beyond
The paper presents a novel approach to achieve full-board signal integrity sign-off for 56Gbps and beyond applications. 
Session Title: TC-10:High-speed link/bus design 2

Session Abbreviation: TP-WED-8A

Session Time: 11:00-13:00 EDT, Aug 11, 2021

Authors: Kevin Cai, Anna Gao, Bidyut Sen (Cisco), Joshua Wan, Feng Ling (Xpeedic)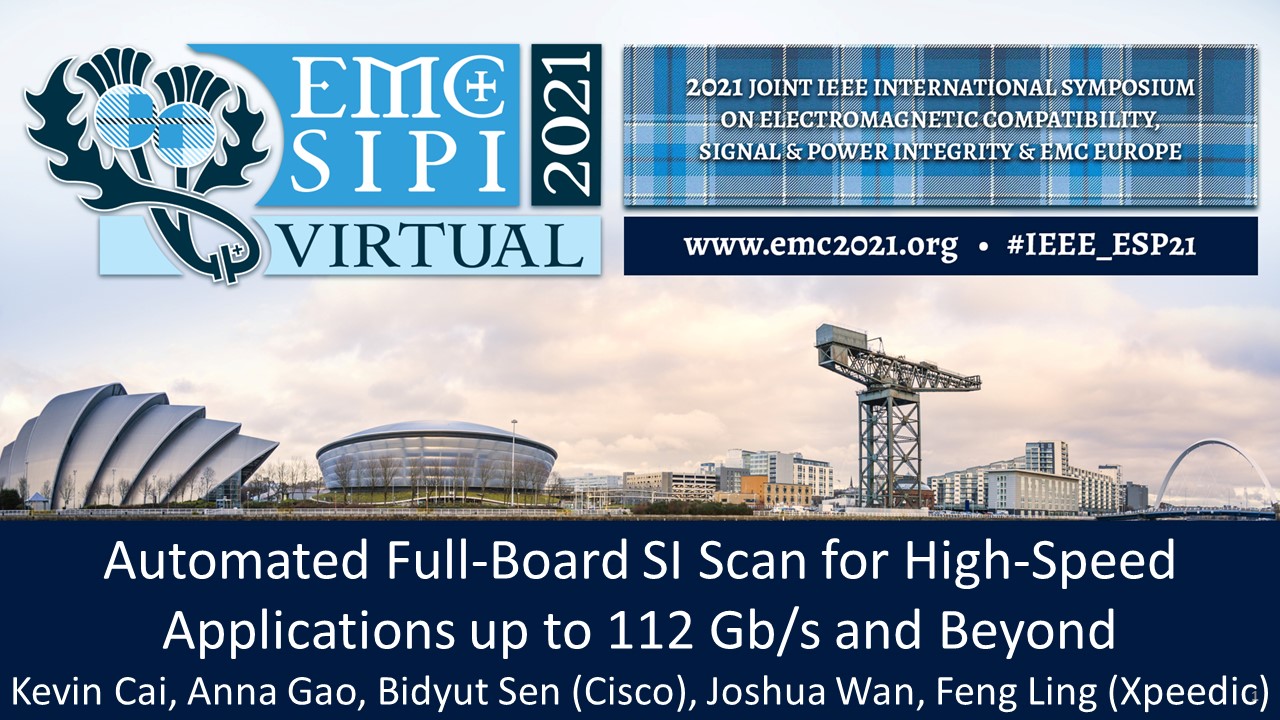 For more details, please click here.