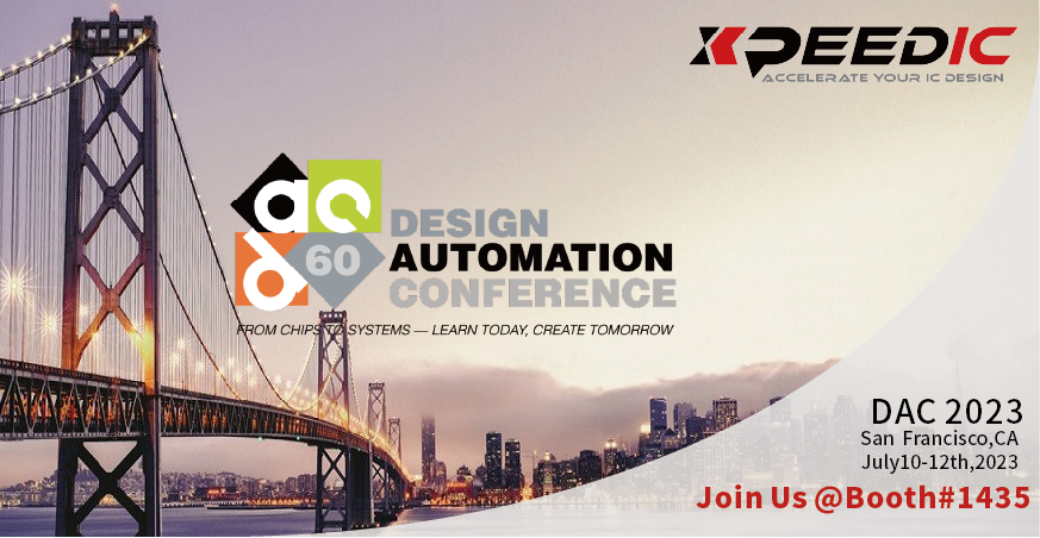 Overview
Xpeedic will showcase its EDA Solution 2023 at the 2023 Design Automation Conference (DAC) in Moscone West, San Francisco, CA from July 10-12, 2023.
For 60 years, DAC has been the premier destination for the entire ecosystem devoted to the design and design automation of electronic circuits and systems. DAC offers the electronic design ecosystem outstanding education, training, exhibits and networking opportunities for a worldwide community of chip & system designers, researchers, academics, executives, and electronic design tool vendors to engage and reconnect.The topics of this conference cover eight topics: Autonomous Systems, Design, EDA, Embedded systems, IP, AI, security, and design cloud.
---
Mini Theater Presentation at Samsung Booth

As a Samsung SAFETM ecosystem partner, Xpeedic will present its 2.5D/3DIC solution at Samsung Mini Theater in booth #1308.
---
Booth Demo (#1435)
Following the release of RF EDA Solution 2023 at IMS in June, Xpeedic will release its Package EDA solution and high-speed digital EDA System 2023 with a number of important features and upgrades in the area of advanced packaging and high-speed design.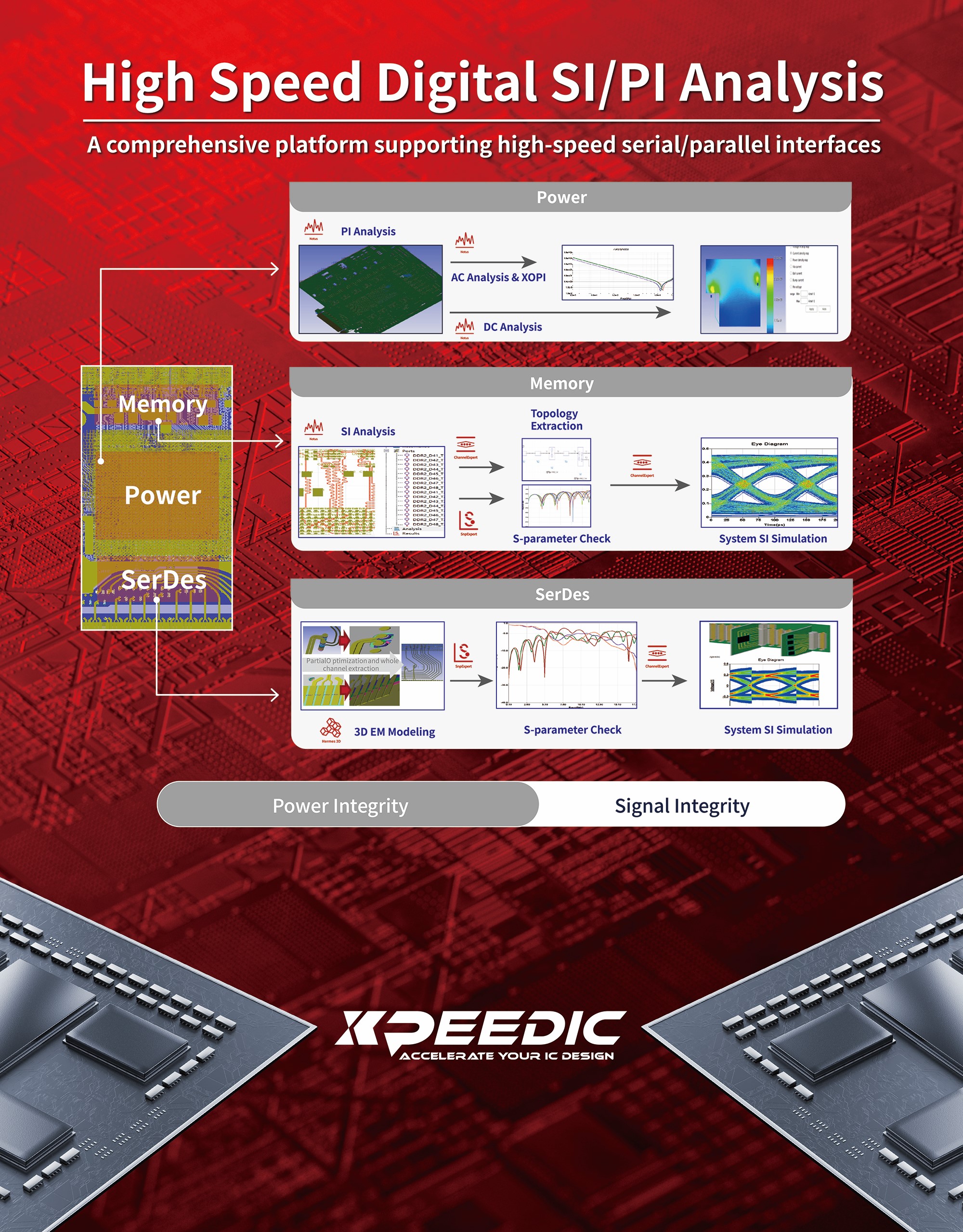 ---
DAC2023 Resources Download

EDA Overview.pdf

Metis_2.5D3D IC Chiplet Design with Advanced Packaging_2023.01_EN.pdf

HighSpeedSimulationPlatformBrief_2023.01_EN.pdf

Hermes 3D_Brief_2023.01_EN.pdf

XDS_RFPCB_Brief_2023.05_EN_v2.pdf
DAC Press Release
Xpeedic Launches High-Speed Digital Signal Integrity, Power Integrity Suite at DAC2023